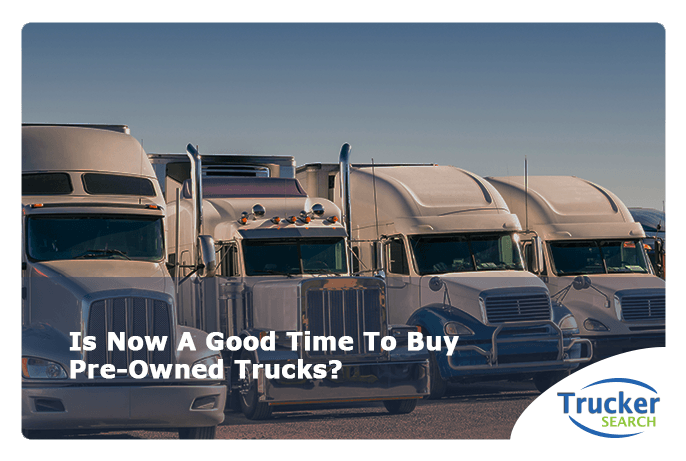 When it comes to buying a used truck, you will want to be prepared. When you are researching, you may spend hours seeing what trucks are available, comparing prices and features, to help decide  which truck will be the best option. Once you find a truck you are interested in, you will want to inspect the truck to see if any repairs will be needed This task probably seems overwhelming, so consider making a checklist and following these tips to help you through the process.
Checklist
Following this checklist, may help to better prepare yourself in order to find the right truck and make a smart investment.
Come up with a list of what you want your truck to include
Know what your budget is
Narrow down your search to a few possible options
Look into the truck's history and its current condition
Figure out the right financing and insurance options
Tips
Run a history check. Running a history check will give you a complete picture of the truck's history. Inquire about its maintenance and oil change records, accident history, and any possible upgrades. Follow these tips when checking the history.
Determine why it has been sold. Doing so can help you determine if there are any current or possible future mechanical issues that you will have to take care of.
Look at the maintenance history to see if the truck has had regular tune-ups or any parts replaced.
Review the oil change records. If the truck hasn't had routine oil changes, then that could mean potential engine problems later on.
If the seller does not have maintenance or oil change records, take caution. This could mean poor maintenance and possible hidden problems.
Ask the seller if the truck has been in any accidents, what kind of damage was caused, and which parts had to be replaced.
Figure out what needs to be replaced. During your maintenance check, you should be able to determine what has already been replaced. From that review, you will be able to know what parts are due for replacement and which ones will need to be upgraded. Pay close attention to the transmission and engine. If you determine that there are parts that need to be replaced, this could mean a huge investment for you after you purchase the truck. Make sure you also check for safety concerns, such as the brakes and lights.
Check the engine model's track record. There are certain models that are known to have long-lasting problems and others that wear out after a certain amount of time or mileage is reached.
Perform a quality inspection. Now it is time to inspect the details of the truck's overall quality.
Check the current oil situation which means you need to look at the oil levels along with the condition of the oil. The condition of the engine and transmission oil will let you know the overall health and condition of the truck.
Inspect for body rust on the outside surfaces as well as within the structure of the truck. Look at the door frames and other areas for signs of structural rust. If you find rust, this could mean the truck has not been well-maintained and therefore may not have a lot of life left.
Look for body damage during the daylight and when the truck is outside. This could help you miss any deficiencies.
Check the mileage on the truck, as this could indicate the overall quality of the truck. Knowing the engine model can also help you determine at which mileage point the engine may need to be rebuilt. When you do check the mileage, consider what your own use of the truck will be. If you are driving the truck over a long distance, it would be more sensible to purchase a truck with lower mileage. However, if the truck has high mileage, that doesn't mean it won't run for an extended amount of time. If it has been well-maintained then it could still have a lot of life left.
Check the tire tread and ask how many miles have been put on them.
Assess the mechanical operation. After inspecting the quality of the truck, you will need to get to know the truck from a mechanical and operational viewpoint.
Determine the best axle layout for your traveling needs. Ask yourself if you are hauling loads long distances and throughout tough terrains or if you are making shorter, more frequent trips.
Decide what the right horsepower and towing capacity is for you. Different types of loads require different horsepower and towing capacity.
Plan ahead. Once you have found some options, you will want to begin thinking about the long-term investment, which can include ongoing costs, upgrades and insurance, as well as research finance options.
It is important to find at least two parts suppliers that have the correct replacement parts for your model of truck.
Budget for repairs and upgrades. When you know what parts need to be replaced and you have found the right parts supplier, you will want to add up your total potential cost. Once you have that figured out, factor it into your total investment so you know the whole picture of your budget.
Research finance options, as certain companies work on different criteria when it comes to financing plans. In some cases, financing approval is determined by the official inspection. If your truck does not meet the requirements, then financing may not be optional.
Choose the best insurance option. Rates can vary depending on the provider. You should consider both the cost of insurance and what kind of coverage is provided.
Inquire about an extended warranty. A lot of the time dealerships offer extended warranties on trucks. If extended warranties are an option, they can ease some of the financial weight that comes with buying a used truck.
One of the most important things to remember when purchasing a used truck is to be aware of when something sounds too good to be true or if something makes you feel uncomfortable. If you experience either one of these, it is time to walk away. Walking away can save you a lot of time, money, and stress. There are plenty of other trucks available to choose from.