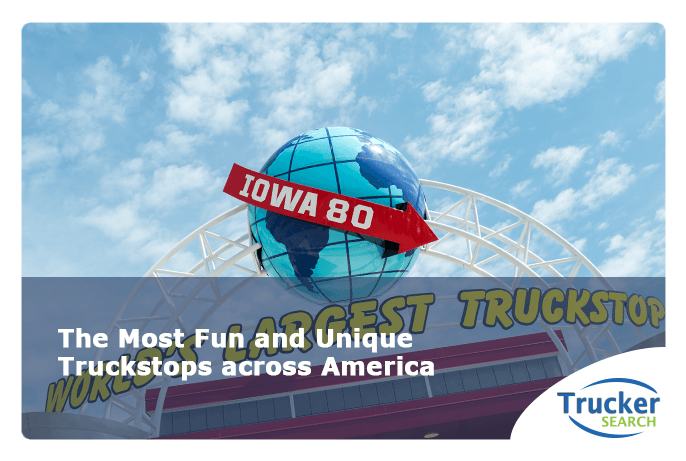 Truck stops in the early '40s first opened to offer diesel fuel which was difficult to find at regular gas stations.  With the development of the highway system, truck stops began popping up, catering to the needs truckers and travelers.
Truck stops have evolved and many are more than just a place to fuel up and get a bite to eat.  Most modern truck stops today offer showers, laundry facilities, TVs, and ample parking for drivers to park for the night.  While some may consist of only fuel pumps, a fast food joint, and a place to park, others are elaborate food, shopping, and entertainment complexes that have become fun destinations for everyone.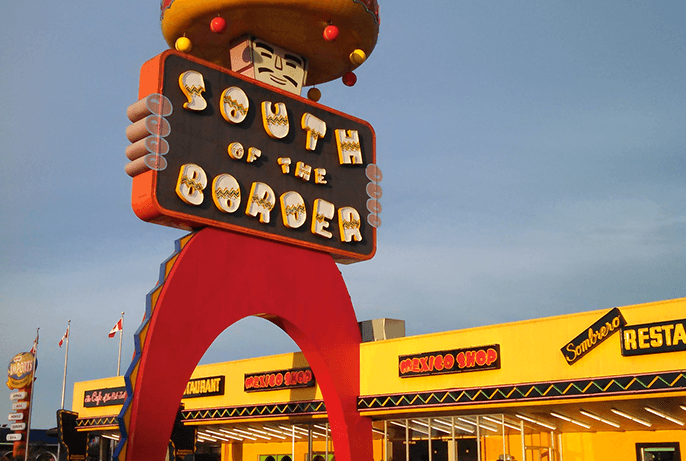 This Mexican-themed truck stop is located not near the Mexican border as you would think but instead is off of I-95 in Hamer, South Carolina near its border with North Carolina.  Pedro the Bandito invites travelers to enjoy the amusement park, a round of mini-golf, or to check out its reptile exhibit and its dinosaur (and other) statues that are located around the sprawling property.
This truck stop claims to be the World's Largest Truck Stop.  It was opened in 1964 in Walcott, Iowa and has grown to be the size of a small city.  Besides ample shopping, it has a trucking museum that has a multitude of trucks on display from the early 1900s onward, as well as an impressive collection of antique toy trucks.  Amenities for drivers include a barbershop, chiropractor, dentist, dog wash, library, movie theater, and a gym.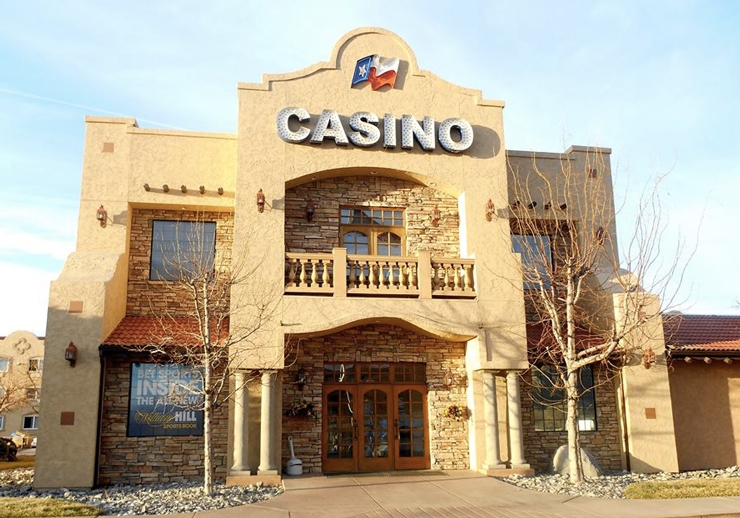 Alamo Casino and Travel Center
Aside from the typical amenities and truck services for drivers, this travel center located in Sparks, NV has great food, a motel, bar, and a casino.  You may want to extend your visit. One thing's for sure?you'll remember the Alamo!
Morris Travel Center
This stop in Morris, IL features R Place Restaurant, a slice of home with a fresh bakery and a restaurant full of comfort foods such as hearty breakfasts, pot roast, fried chicken, steaks, and of course, burgers.  For the adventurous eater, there's the Ethyl Burger, a cheeseburger with all the fixin's that weighs 4 lbs. If you finish it in less than an hour, it's on the house.  You may even get a hat if you survive.
Located right off I-35 in West, TX, the Czech Stop offers hungry travelers top-notch Kolaches as well as other traditional baked goods.  If you're looking for a quick meal, they also offer ham and sausage pastries and sandwiches too.
For drivers, finding unique stops can drive away the boredom and can be a reminder of why they were drawn to a life on the road to begin with.  If driving a truck is the life for you, Trucker Search can help you find a great company. Post your resume or search companies looking for drivers to join their teams. Start your new career in trucking by visiting Trucker Search today.
Sources:
https://www.ta-petro.com/amenities/restaurants/r-place-restaurant-morris-il-60450
http://www.czechstop.net/about-us/