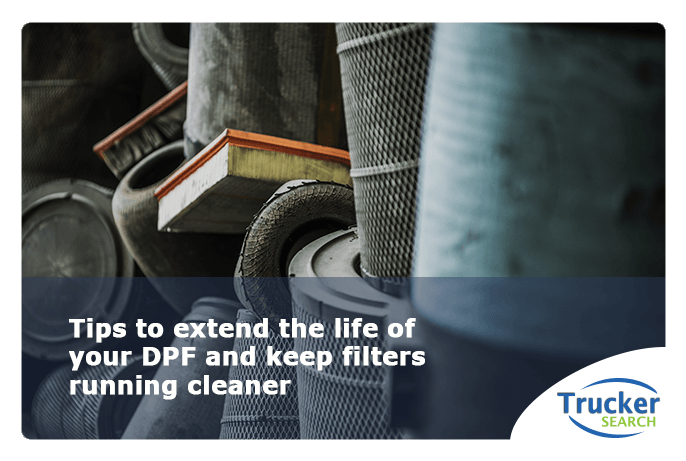 If you're like most people, breathing is probably one of your favorite activities. It's definitely an important function for remaining alive, and breathing clean air makes the experience all the more positive. For this reason, alongside the societal health benefits of reducing pollution, the Environmental Protection Agency (EPA) mandated in 2007 that DPFs (Diesel Particulate Filters) be installed in vehicles that use diesel as a fuel source to keep excess soot out of the air we breathe.
DPFs are great for the environment and the health and safety of people that live near heavily driven roads, but they can be expensive when not properly maintained. Allowing your DPF to regenerate often, keeping track of the miles you have traveled, and paying attention to any warning lights can help ensure your DPF is functional and effective for as long as possible, which can save you time and money. 
A Little Particulate
DPFs filter the emissions from the engine and collect the fine particulates that come from burning diesel fuel and residual engine oil before releasing the filtered air into the environment. These filters catch soot and ash that tend to build up in the DPF until a process called regeneration takes place. The regeneration process is where the real magic happens when it comes to prolonging the life of your DPF. This occurs when the temperature of the exhaust is high enough to burn off the soot and ash. 
Keeping Your DPF Healthy
There are some actions you can take to keep your DPF cleaner for longer, preventing the need for regeneration or costly repairs that come from avoidable mistakes. The three main things to pay attention to when watching out for the health of your DPF are: engine cleanliness, engine heat at startup, and the type of fuel you use. Making sure to follow these tips will prolong the life of your DPF, which will save you time and money in the future.
Having clean cylinders (meaning free of residual oil) will ensure that fewer particles will enter your DPF.  This is because most of the soot and ash particles are caused by the combustion of engine oil that contains additives, which promote the health of your engine, but create particulates when burned. Watching the consumption of your engine oil and keeping track of it can help to show how clean your cylinders are and if there is an issue that needs to be addressed to reduce particulate buildup.
In extreme cold warming up the engine using a coolant heater is an effective way of promoting the efficiency of your vehicle while reducing the amount of soot and ash created. Allowing the engine time to become thoroughly warmed will keep your truck from idling too long and is easier on your engine than the cold-start method. The final measure you can take is monitoring what kind of fuel you use in your truck. Traditional petroleum diesel can have many particulate-causing compounds, but biodiesel burns more cleanly and efficiently. If possible, opt for biodiesel to extend the life of your DPF.
Final Thoughts
Promoting the health of your DPF by following these simple steps can help you save money from costly repairs and replacements. It will also help protect the environment from harmful emissions. Keeping your DPF from being overloaded with particulates is truly a win-win for everyone. 
Sources:
https://www.overdriveonline.com/equipment/article/15064706/3-tips-to-extend-dpf-life-and-keep-filters-running-clean
https://www.uti.edu/blog/diesel/diesel-particulate-filters