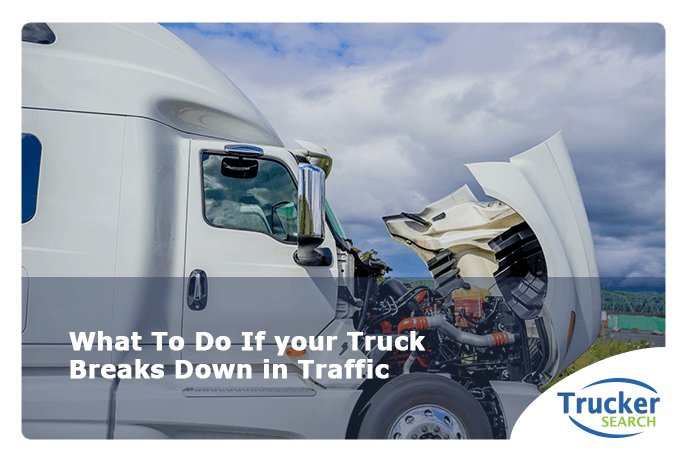 Breakdowns throw a wrench in the plans of truck drivers on their transportation journeys. Breakdowns cause delays in the strict schedules many drivers keep, and this time delay can mean late transportation of goods and less family time for the drivers as breakdowns increase the time that drivers must spend away from their family. 
The good news is that there are many ways to effectively manage breakdowns that will help save yourself time and effort. From effective stress management techniques to knowing who to call, it is possible to experience a breakdown without it being the end of the world. Meaning you can return to transporting goods quickly. 
Stay Calm 
The most important thing to remember when your truck is starting to break down is to breathe and stay calm. If you can pull off on a wide area, that would be the best, and if you can catch the breakdown early, finding an exit or stop along the way with a semi repair shop nearby would be the best decision. The main thing you want to avoid when you feel a breakdown coming is to be stranded in the middle of the highway. 
After you pull off, allow yourself to gather your bearings and call the correct people. This will likely vary by company, but the best decision if you are somewhere remote or unknown, is to contact your boss or someone in charge at the company you work for and they will be able to provide some guidance. Also, prop your hood up to signal you are broken down and then set out the triangles or flares behind your truck in 50-foot increments. 
Driver Help 
Some drivers may have experience working on trucks or have been trained to fix issues, but it is a good idea to leave the repairs to the experts. If you are an owner operator who is responsible for your own semi, make sure you have a resource that you can refer to when locating repair facilities and searching for safe stopping spots. 
If you are a driver for a company, your dispatcher or manager should be able to inform you on how to handle the breakdown. They can tell you information such as who to call for a tow truck and what facility your truck should be taken to. 
It is very important to remember that your safety is of utmost importance. With that in mind, please remember the safest place to remain until help arrives is in the cab of your truck with the
doors locked. Standing on the side of the road can make you a target for speeding, inattentive drivers. Stay alert and be aware of the dangers around you. 
Final Thoughts 
Breakdowns can be scary, especially if it is your first one, but there are people who can help you. The most important thing is to stay calm and call assistance if you cannot repair the truck on your own. As a final safety tip, pulling off to a wide, well-lit area will pay off in safety and allow help to find you easily. Being a driver will mean that you will likely see at least one breakdown in your life, but they are manageable as long as you remain calm, everything will be okay soon!